THE LOUIE: MADE IN LOS ANGELES
CLAE is pleased to unveil the Louie, the brand's first-ever sneaker made in Los Angeles.
The Louie features elements of comfort crafted with sustainable, vegan knit materials and is made by newly-opened KX Lab, the first technologically advanced knit manufacturing facility in Los Angeles.

The partnership with KX Lab offers CLAE a new way to create a more sustainable shoe while enabling the brand to design, develop, and produce products under one roof. This model for local manufacturing brings the consumers, products, and the people that make them closer together. It makes the creative process more efficient, helps diminish inventory waste, and allows for a quicker response to the market. It also provides a more humane, communal, and beautiful environment for everyone involved, especially the craftspeople of KX Lab. The factory's innovative technologies, such as their automated knitting machines and proprietary assembly process, drastically diminish the dangers and waste commonly associated with traditional footwear factories.
MADE IN LOS ANGELES
The unique endeavor of making a shoe in Los Angeles inspired us to connect with some of our people, friends of CLAE, who are also made or making in LA and share our value of sustainability. This is just a sampling of friends around LA who are making culture, pushing sustainability and building community from hospitality, architecture, and retail.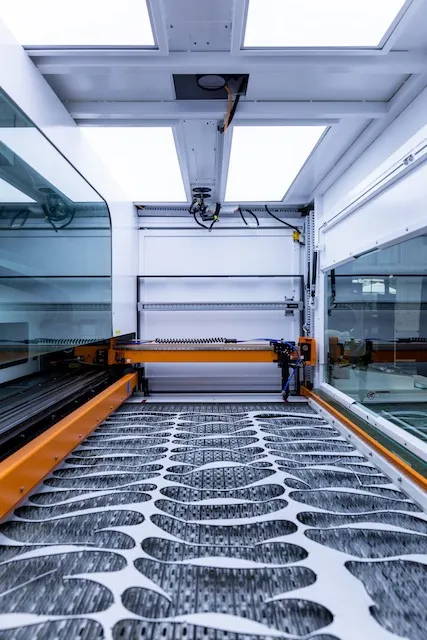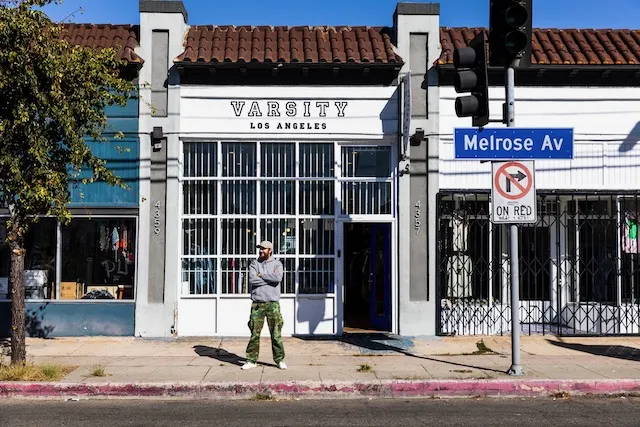 Justin Ingalls, Varsity Vintage
As the owner of Varsity Vintage, the well known vintage spot in Silver Lake frequented by the who's who of LA, Justin knows a thing or two about curating a look. A friend and a fan of the brand supporting sustainable culture, Justin was gracious enough to work with us to represent this launch and share some of what he is doing in the world of retail and vintage apparel.

Justin and Noah opened the store early for us to share his space and show us what he's curated for the vintage shopper of LA. Like most people made in LA, Justin is a transplant from North Carolina but he has certainly made his mark here in our city of angels.
Casey Wojtalewicz, Canyon Coffee
Although hailing from Minnesota, Casey, co-founder of Canyon Coffee has already made is start and impact in LA. Launching this beloved coffee community almost 2 years ago, Canyon Coffee has quickly become known, not only in Echo Park, but around Los Angeles. Considerate of his product and sustainability, Casey works with responsible growers and employs practices within his business that minimize its impact on the environment.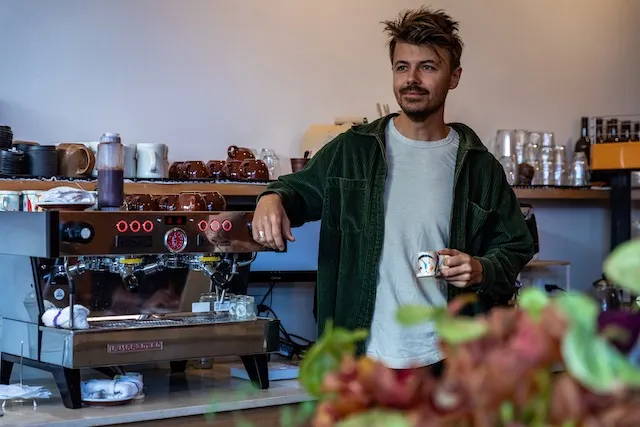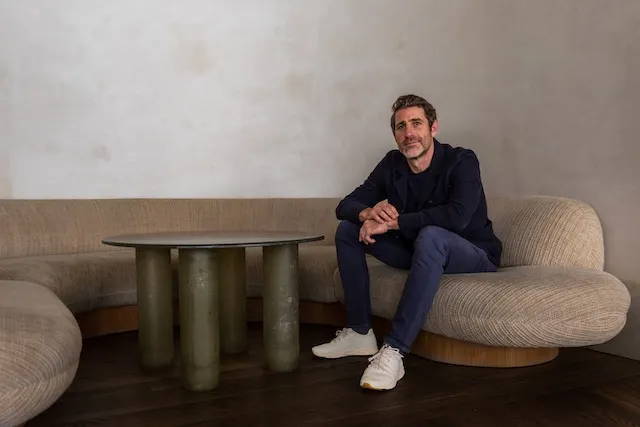 Brian De Lowe, Proper Hospitality
As President of the hospitality darlings appropriately named Proper, Brian de Lowe leads an army of tastemakers making LA through experiences. The prioritization of sustainability is a brand value of Proper that can be seen clearly the moment one enters a Proper property. Helping co-found Proper, Brian has made his mark on Proper Hospitality and consequently Los Angeles.
Dan Brunn, DBA Architecture
Opening his practice in 2005, Dan Brunn has always designed with a specific ethos and a reverence for environments. A friend of the brand, Dan shares the same values of sustainability, consideration of habitats and simple design that stands the test of time. Dan has helped make LA with his work in residential around the city as well as his commercial and retail work on iconic projects such as the RtA store in West Hollywood and Sasquatch Coffee on Melrose to name a couple.