CLAE has teamed up with surfboard shaper Son of Cobra for a limited edition collection of sneakers and retro fish board. The CLAE x Son of Cobra collection delivers aesthetically-forward footwear that blends California cool with an artistic slant.
The collection features exclusive marbleized digital prints designed by Paul Lefevre, better known as Son of Cobra. One of the most sought-after board shapers and glassers, Son of Cobra is known for his meticulous shaping. The prints in this collaboration highlight Son of Cobra's skillful application of marbling, creating two full grain leather shoes that are abstract and durable.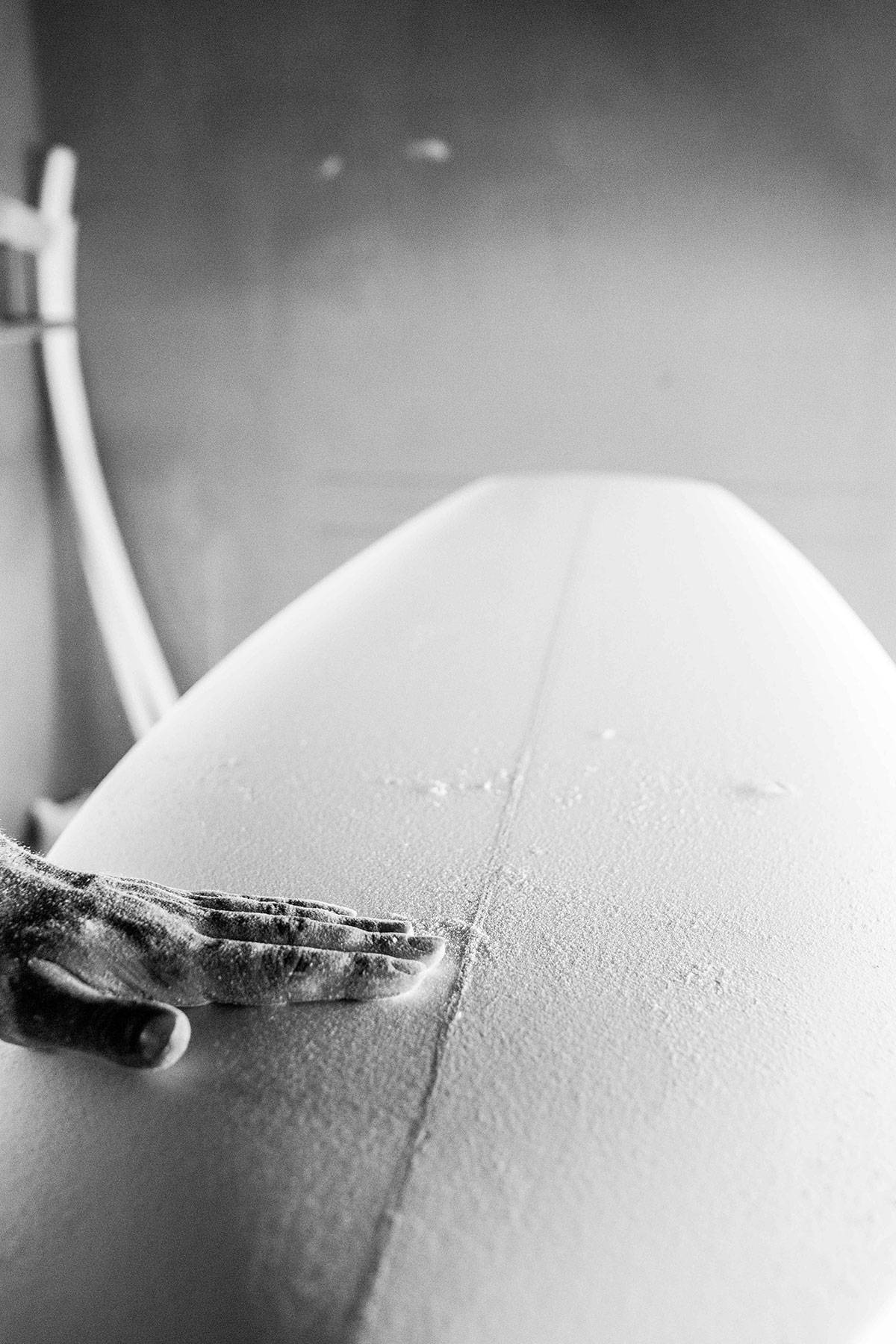 The color scheme of black on the Gregory and white on the Bradley is an emblematic signature of Son of Cobra, giving life to CLAE's classic silhouettes, while also maintaining the brand's ethos of uncommon comfort and versatility.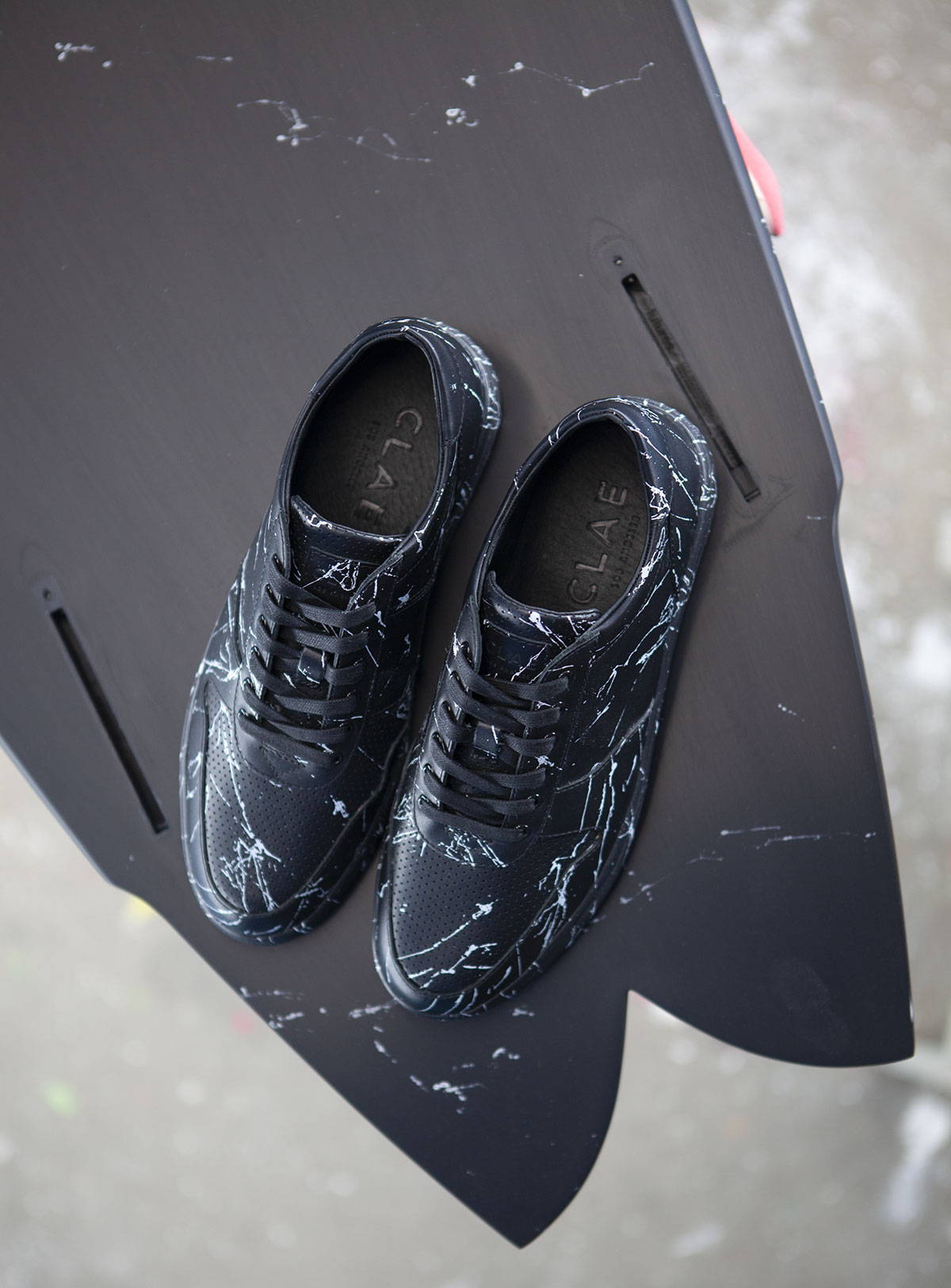 Accompanying the sneakers is a limited-edition retro fish board.
The CLAE x Son of Cobra retro fish board is more than a small wave catcher, as the extra tail makes the backside more manageable, while the marbleized finish is unique enough to command extra attention in the water. The surfboards feature a double concave bottom shape, a low entry rocker and generous volume line.

Available in marbleized black or white, each board has a customized Son of Cobra x CLAE metal nameplate in the following sizes:

5'2" 19 ½ 2 ½ 27.9L
5'4" 20 2 ⅜ 30.4L
5'6" 20 ½ 2 ⅝ 32.3L
5'8" 21 2 ¾ 36.4L
5'10" 21 ½ 2 ¾ 39.0L